How to Unlock Your Android Device Using Android Device Manager?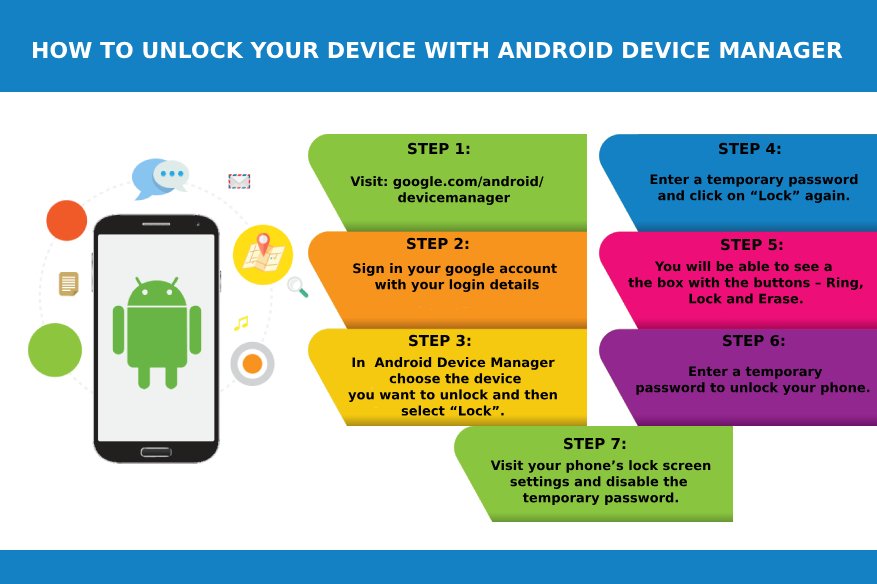 Android owns a tool that helps you to locate and remote wipe your stolen device.
Device Manager
Device Manager is an applet in your operating system's Operate Panel that allows you to see and control all of the equipment connected to your framework and System. Device Manager displays any malfunctioning equipment and allows you to perform tasks such as enabling/disabling devices, supplying device drivers, evaluating other technical properties, and so on.
What may Android Device Manager be used for?
With Android Smartphone Manager, you may remotely control your Android device and do the following tasks:
The Android Device's Location
First and foremost, the Android Device Manager must be installed on the device and linked to the owner's Google account. Once you've done that, you may easily track the device by logging in from any system. Even if the device is being moved about, the owner can locate it and observe it on the map. Multiple devices can be added to the Android Device Manager, and they can be seen in a drop-down list view.
In order to maintain the security of your phone you use patterns, passwords or fingerprints, but think of a situation in which your phone gets stolen or someone tries to interfere with it. Well, nothing to worry, just allow Android Device Manager to do the rest, just enable ADM on your phone.  Android Device Manager (ADM) can unlock your phone within a small amount of time, thus saving you from all the troubles.
Android Device Manager (ADM) can also unlock your password/pin-encrypted phone if you have by any chance forgotten the passcode. The whole procedure is simple because you just need a Google account to set this up on your phone and then you can use any other online device to track down your stolen or lost the phone or to even wipe all data in it.
Android Device Manager Remove Lock
Lock the screen is something that has become a necessity in a smartphone because it prevents strangers from checking out the content in your phone. This is also important because you don't want anyone to steal your phone to get access to your pictures, emails, or other sensitive data. However, imagine when you cannot remember your pattern lock or forgotten the PIN.
You can always solve these problems and all you need is to enable the ADM on your phone before you locked yourself out of your phone.
Enabling ADM is quite an easy process. You will have to go to google.com/android/devicemanager on your computer and search through your list of devices that have already been already been connected to your Google account. You will be able to easily send a notification to the phone you want to enable remote password application and wiping upon.
Android Device Manager is available with a set of features that enables you to unlock your Android phone as well. Besides helping you to find your device, it also helps you to Ring it, lock it and wipe and erase all the data as well if your phone is stolen or lost. After logging into the ADM website from your computer, you can make use of all these options once your phone gets located. It is always to get your device locked by Android Device Manager (ADM) in case it is stolen or lost so that your phone is efficiently secured.
The Android Device Manager is capable of getting your phone unlocked only under a particular set of circumstances.
• First, ADM will have to be enabled on your phone before it is lost, stolen, etc.
• Secondly, the GPS option must be switched on in order to track your phone with the help of ADM.
• Thirdly, the device you are using for  Android Device Manager will have to be connected to the internet or Wi-Fi, in order to log in to your Google account.
• Finally,  Android Device Manager is not compatible with all Android versions. Presently, it is only compatible with devices running Android 4.4 and above, hence your phone must be in this category for ADM to work.
How to Unlock Your Android Device Using Android Device Manager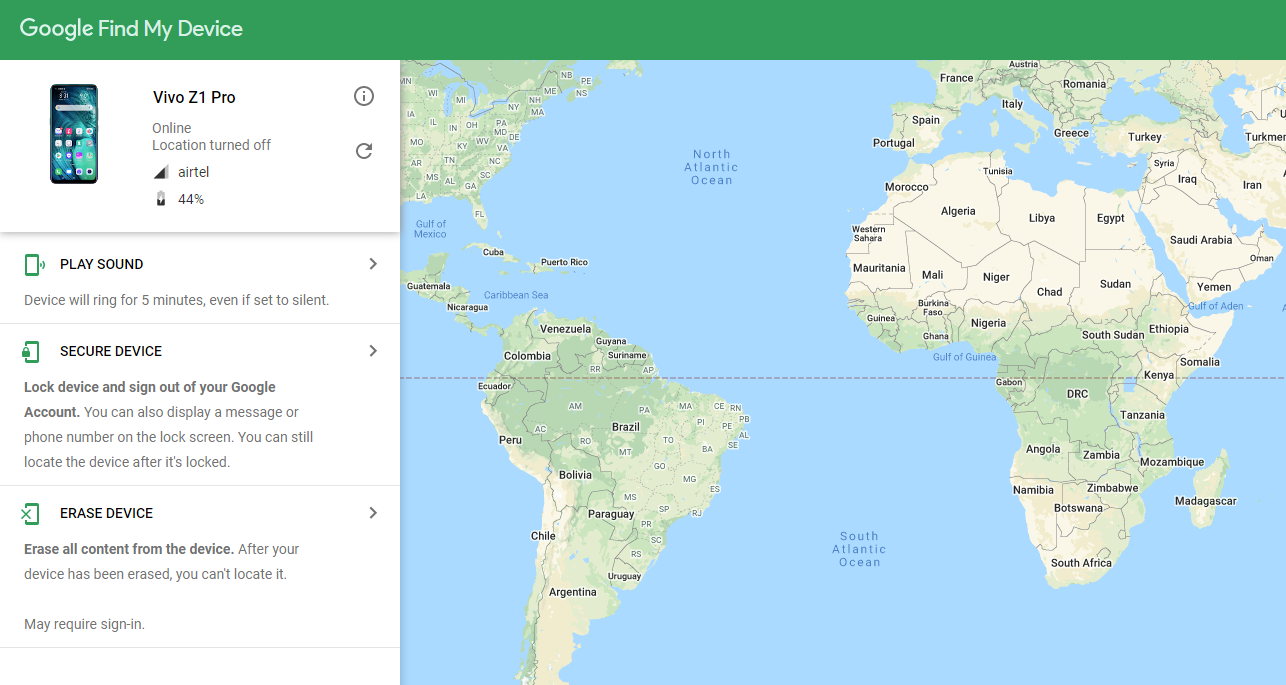 Step 2: Sign in with the help of your Google login details that you had used in your locked phone as well.
Step 3: In the Android Device Manager interface, choose the device you want to unlock and then select "Lock".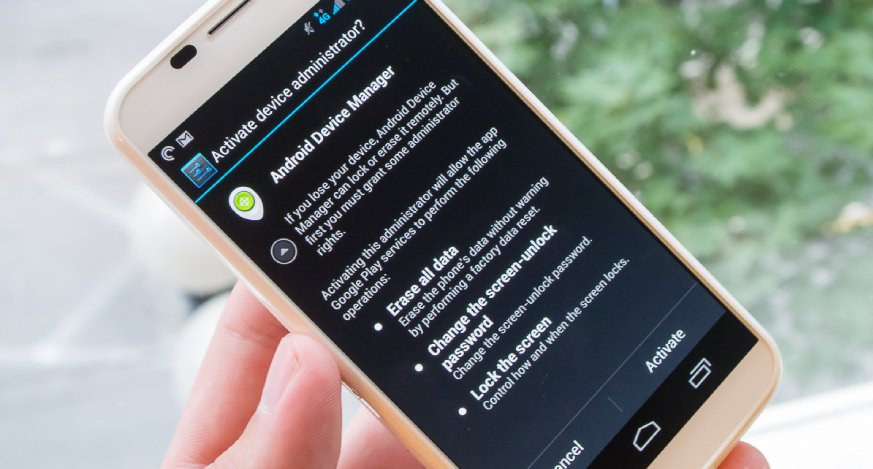 Step 4: Enter a temporary password and click on "Lock" again.
Step 5: If the earlier step was a successful one, you will be able to see a confirmation below the box with the buttons – Ring, Lock and Erase.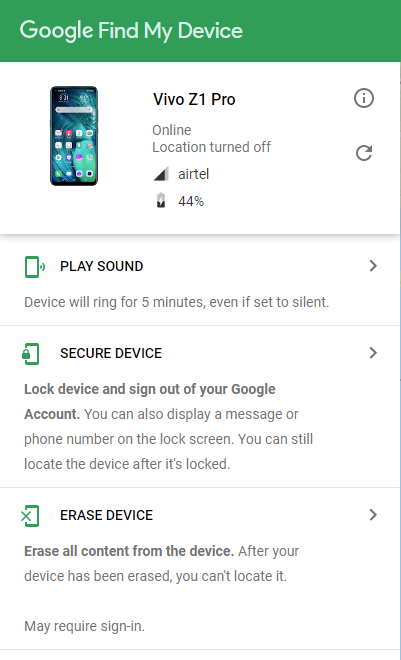 Step 6: You will now be able to see a password field on your phone screen. Enter a temporary password to unlock your phone.
Step 7: Visit your phone's lock screen settings and disable the temporary password.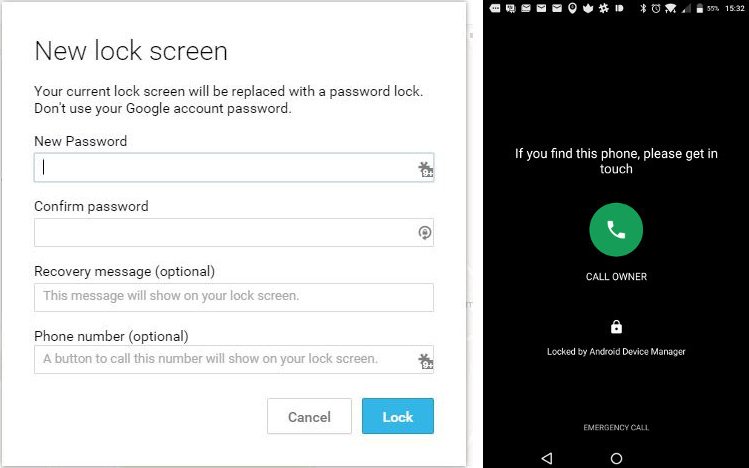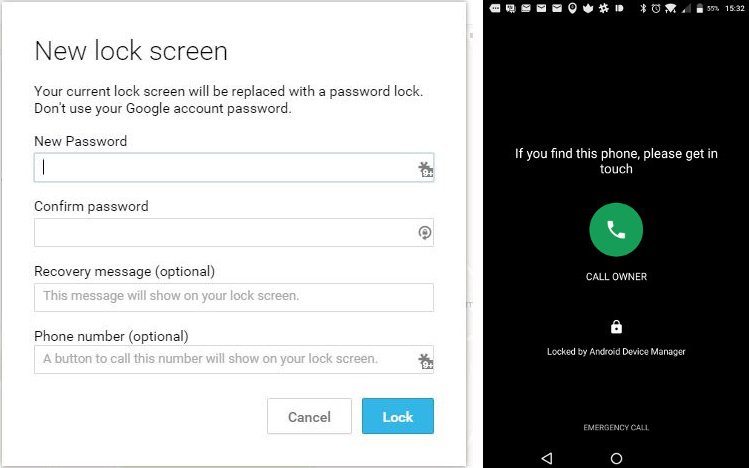 Relax!! The Android Device Manager has successfully unlocked your phone.
How to enable Android/ Google Device Manager on your phone:
On a technical level, any phone running Android 4.4 KitKat and above is considered to be compatible with ADM, but it does not work by default since you will have to make some initial alterations in order to use it. In other words, you first need to enable the ADM, if you have not done it earlier. This can be achieved by the steps given below:
Turn on Location Access: Go to Settings > Location
then turning on the toggle. Ensure that you choose 'high' accuracy, as this is considered to be the best for finding your phone's location in an accurate manner.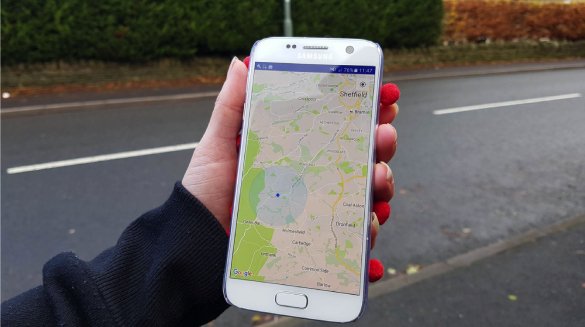 Enable Security Settings: Go to Settings > Google > Security
and turn on the 'Remotely locate this device' option. This permits the ADM to view your phone's location. Following this, you will have to activate the "Allow remote lock and erase" option. This is extremely useful in case you want to wipe your phone completely or lose your phone.
Activate the Manager: Go to https://www.google.com/android/devicemanager
Using your Google credentials, log in to your account and test it, by trying the location feature.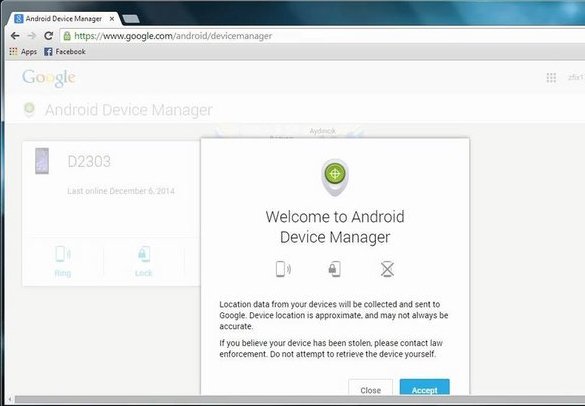 In order obtain efficient working of the Google Device Manager unlock including other features, you need to ensure that the GPS is turned on and you have an active Internet connection, whether it's via data or Wi-Fi. Always remember the operating system: ensure your phone has Android 4.4 or above, otherwise this will not work.
Related Resources: