Google Helps Identify Crime Suspects Using Location History
Google, by using the location data in devices, helps identify suspects of crimes in many instances of criminal investigation.
Google keeps tracking your device constantly, even when you disable the Google Location History feature. Using many apps- Google Maps, weather update app etc- Google keeps tracking all devices, collecting the precise latitudes and longitudes as well. This data is used to enhance users' experience in many ways. Google uses this data to help users with recommendations regarding places they are visiting, helping them find hotels/restaurants, get traffic updates, track trains etc. Such tracking also helps locate lost/stolen phones. It's this very same location data that Google sometimes shares with investigators to help identify suspects in a crime. This is done by checking the location history of all devices that passed through a crime scene over a certain period of time. Google shares such location data to investigators when asked with a proper warrant.
Google wouldn't share personal data pertaining to all users near a crime scene; the personal data- names, email addresses etc- would be shared only for those few who could be suspected of involvement after primary analysis.
Reports reveal that Google has been maintaining, over the last few years, a database containing location records from hundreds of millions of phones around the world. This database is known internally as Sensorvault. A recent report by The New York Times, titled 'Tracking Phones, Google Is a Dragnet for the Police', discusses this in detail and explains how Google shares the data with authorities with warrants to help track criminals in many cases.
The NYT report explains in detail how the sharing of location data and then the personal data of some selected users had helped investigators crack some cases. The report, citing unnamed Google employees, also points out that the use of this new investigative technique has risen sharply in the last six months. However, the report points out that if this technique can help solve crimes, it can also snare innocent people. The report narrates an instance in which detectives in Arizona used this new technique to zero in on a suspect nine months after a murder was committed. This was a case in which all other leads went cold and the detectives then approached Google with a warrant. They finally arrested a man based on the location data and other circumstantial evidence. including security video of someone firing a gun from a car, the same model that the person owned. This could be seen as a breakthrough, but the irony was that the case against the person fell apart after he spent nearly a week in jail. The investigators learned new information and had to release him, later arresting another man who sometimes used the very same car.
How it all works…
The law enforcement seeking to use this technique should first approach Google with what is called the 'geofence' warrant that seeks location information of smartphones that Google had recorded around the crime scene. Google would then gather location information from its Sensorvault database and share it with the investigators, without revealing the actual identity of the device and using an anonymous ID code for identifying each device. The investigators would then review the information and look for patterns, and then request for further location data on devices that appear relevant, to check on movements beyond the original area defined in the warrant. Finally, after analyzing the location data, the investigators would narrow results to a few devices. Google would then share personal data- names, email addresses etc- of the users of these few devices. Google employees have reportedly revealed that the company responds to a single warrant with location information on dozens or hundreds of devices.
The NYT report states, "Law enforcement officials described the method as exciting, but cautioned that it was just one tool."
The report quotes Washington State senior prosecutor Gary Ernsdorff, who has worked on several cases involving these warrants, stating that potential suspects must be fully investigated and not charged based merely on the Google data. Gary Ernsdorff is quoted as saying, "It doesn't pop out the answer like a ticker tape, saying this guy's guilty…We're not going to charge anybody just because Google said they were there."
There is no clarity as regards the number of arrests or convictions till date based on investigations utilizing this technique. Many of the investigations are still open and judges frequently seal the warrants.
The NYT report says, "The practice was first used by federal agents in 2016, according to Google employees, and first publicly reported last year in North Carolina. It has since spread to local departments across the country, including in California, Florida, Minnesota and Washington. This year, one Google employee said, the company received as many as 180 requests in one week. Google declined to confirm precise numbers."
Terming this as a "novel approach", the NYT report says, "Detectives have used the warrants for help with robberies, sexual assaults, arsons and murders. Last year, federal agents requested the data to investigate a string of bombings around Austin, Tex."
The technique is effective and works, but as experts point out, it's not a foolproof way to catch criminals. Reports point out that sometimes it does affect innocent people as well. The NYT report explains how, in the Arizona murder probe, though the technique eventually helped arrest someone who could be the murderer, it did affect an innocent person also. The first suspect who was arrested was jailed for almost a week and months after his release, he was having trouble getting back on his feet. Since he was arrested at work, he lost his job and his car was impounded for investigation and then repossessed, the NYT report says.
Thus, though the technique is novel and effective, it does raise concerns about the privacy of users, about data collection and about innocent people being accused and implicated.
Source: https://thehackernews.com/2019/04/google-location-tracking.html
Related Resources:
Google Duplex Assistant to Reach iPhones, Most Android Phones
Google Releases Android Q Beta 2, Bubbles Feature a Highlight
Google Still Going Strong Even After 3rd Antitrust Fine
Google Photos Vulnerability that Lets Retrieve Image Metadata
Google & Facebook Downtimes, An Eye-Opener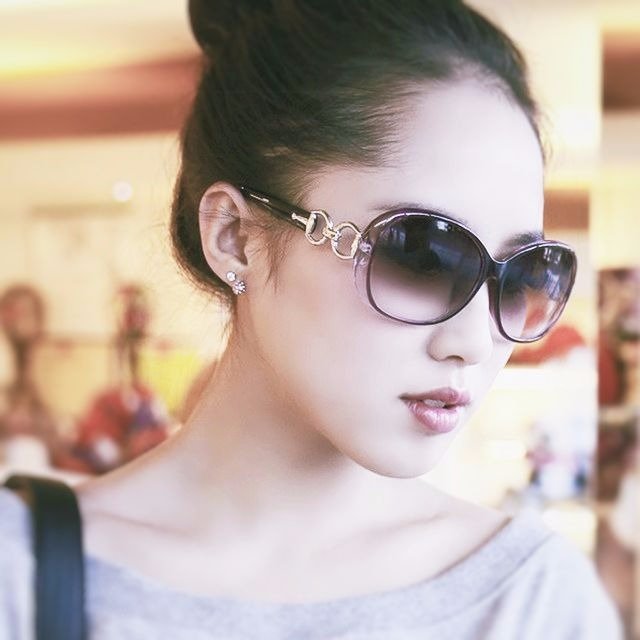 Julia Sowells has been a technology and security professional. For a decade of experience in technology, she has worked on dozens of large-scale enterprise security projects, and even writing technical articles and has worked as a technical editor for Rural Press Magazine. She now lives and works in New York, where she maintains her own consulting firm with her role as security consultant while continuing to write for Hacker Combat in her limited spare time.