Facebook Bigwig Says It's Time To "Pick Sides" In The Moral Debate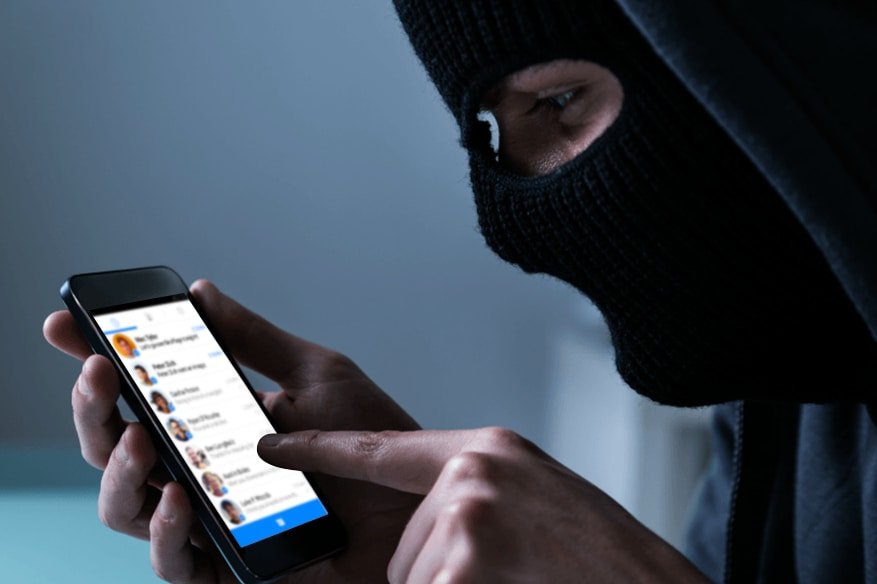 Alex Stamos, Facebook's outgoing Chief Security Officer, recently sent a departing note to his colleagues asking them to take responsibility for the platform's failings and step up in situations of moral debate, especially around humanitarian issues. For a long time, the social media giant has chosen to skirt these problems in the hopes of keeping as many people happy as possible, but it seems the time has come to "pick sides" and take a stand on what matters.
According to BuzzFeed News, which labeled Stamos's note as "brutally honest," his words are a reflection of the current internal debate going on about the future direction of Facebook. BuzzFeed News reports, "In March, days after confirming his plans to leave the company, Facebook's highest-ranking security official implored his colleagues to take responsibility for the social network's failings amid the fallout of the most notable privacy scandal in the company's 14-year history."
The report goes on to say, "Advocating for dramatic shifts in Facebook's culture, Alex Stamos, the company's outgoing chief security officer, sent a reflective, brutally honest note to employees on March 23 attributing the social network's problems to "tens of thousands of small decisions made over the last decade." The memo, which has not previously been circulated outside Facebook, is a rare look at some of the internal debate currently taking place over the company's future direction and the growth-at-any-cost attitude that has driven it for years."
The March 23 memo, entitled "A Difficult Week," voices opinions which stand in sharp contrast to CEO Mark Zuckerberg's recent support for organizations like Infowars, which the company feels shares "conspiracy theories or false news," says Glenn Fleishman in a report on Fortune.com.
The Fortune report further states, "The memo followed a story on March 19 in The New York Times reporting on Stamos's apparent efforts within the company to push for more disclosure of election interference attempts in the U.S. and elsewhere via Facebook by governments of other countries. While the memo starts with pushback about some of the Times reporting, it doesn't dispute his departure date planned for August 2018. However, the most significant part presents his brief, frank and extensive list of changes required at Facebook to face threats properly."
Stamos writes, "It would be really simple to believe that the outcomes of arguments between a handful of people got us to this point, but the truth is, we need to all own this. The problems the company is facing today are due to tens of thousands of small decisions made over the last decade within an incentive structure that was not predicated on our 2018 threat profile. While it has been disconcerting to hear anger and sadness in the voices of our colleagues this week, I also take heart in how widespread our desire has become to align ourselves in the new landscape. I saw this shift in many executives last year, as they clearly recognized the emerging imperatives to prioritize security, safety, integrity and trust over all else, but no number of all-hands or corporate goals was going to be able to turn this huge ship without a bottom-up change in culture."
He adds, "So, now we need to turn that angst into action. We need to change the metrics we measure and the goals we shoot for. We need to adjust PSC to reward not shipping when that is the wiser decision. We need to think adversarially in every process, product, and engineering decision we make. We need to build a user experience that conveys honesty and respect, not one optimized to get people to click yes to giving us more access. We need to intentionally not collect data wherever possible and to keep it only as long as we are using it to serve people. We need to find and stop adversaries who will be copying the playbook they saw in 2016. We need to listen to people (including internally) when they tell us a feature is creepy or point out a negative impact we are having in the world. We need to deprioritize short-term growth and revenue and to explain to Wall Street why that is ok. We need to be willing to pick sides when there are clear moral or humanitarian issues. And we need to be open, honest and transparent about challenges and what we are doing to fix them."
Alex Stamos made it clear he did not leave Facebook because of the Cambridge Analytica issue. He is also "…extremely uncomfortable with the 'heroic Alex' narrative the media is using to beat up on Facebook."