EU's G5 Technology Roll-out In The Age Of Anti-Huawei Publicity
As the world is anticipating with the roll-out of 5G technology, which is promising to change how we deal with the mobile Internet, the intensity of Anti-Huawei propaganda has reached the European Commission. The United States has been pressuring other nations, especially its allies to boycott Huawei products, as it is part of the Chinese agenda of state espionage, which the Huawei strongly denies. The European Commission has not shown any animosity towards Huawei hardware, coincidentally Deutsche Telekom has announced its openness to cross-connect with its competitors in the telecom market in order to harden regional network security.
European countries will have a unified assessment on cybersecurity in anticipation of the 5G technology roll-out, more particularly in scrutinizing the products that will deliver it. "There is nothing more important for our industry than ensuring the security of the networks we operate in. We would like to do everything productive and positive to enhance that. We have today multiple vendors including Huawei, Nokia, and Ericsson in our networks. When I said we are reviewing our procurement – what we are reviewing is the mix of that," explained Srini Gopalan, 5G pioneer.
Unlike LTE that only marginally improved mobile data, 5G is set to cover all network-aware devices having a huge bandwidth compared to the former. It is the "next-big-thing" in the world of mobile Internet and sets all networking gear vendors to expand their market share beyond what is currently possible due to the limitations of LTE. The EU parliament also decided to allocate the 700 MHz bands to 5G by 2020 in June 2017. The EU Commission has announced the "5G Strategic Roadmap" and plans to advance radio allocation to the UHF band in the region. This is currently used for digital terrestrial television, but with this decision, the broadcaster will return the frequency to the government and restructure the radio waves. The 470-700 MHz band will also be reorganized by 2030 and used for communications.
Over the past 10 years, Internet traffic has grown more than 1000 times. In the age of next-generation video standards 4K and 8K, it is difficult to watch high-quality moving pictures such as sports broadcasts on the Internet today. If UHF band is used for Internet broadcasting, it can also be used for relaying television stations. Since the available bandwidth is very large, each channel may be preferentially allocated to the television stations. If this can be allocated efficiently, it is not a big problem for the television station's vested rights.
At the time of this writing, the United States' accusation of Huawei uses their devices for cyber espionage activities on behalf of Beijing has remained baseless. Huawei has expressed its strong stance against the animosity it is receiving from the United States, as the United Kingdom, one of its key allies are generally ok with Huawei. "PRISM, PRISM, on the wall, who is the most trustworthy of them all. If you don't understand that, you can go ask Edward Snowden. We can't use prisms, crystal balls, or politics to manage cybersecurity. It is a challenge we all share. To build a system that we all can trust, we need aligned responsibilities, unified standards and clear regulations. We don't do bad things. Here, let me say this as clear as possible. Huawei has not and we will never plant backdoors and we will never allow anyone to do so in our equipment," emphasized Guo Ping, Huawei's chairman in his keynote speech in the 2019 Mobile World Congress, Barcelona.
Also, Read:
Huawei a Threat to Australia's Infrastructure, Says Spy Chief
Australia Doesn't Want Huawei And Zte For Their 5G Networks
Huawei Roots for Cloud Computing to Ensure Data Protection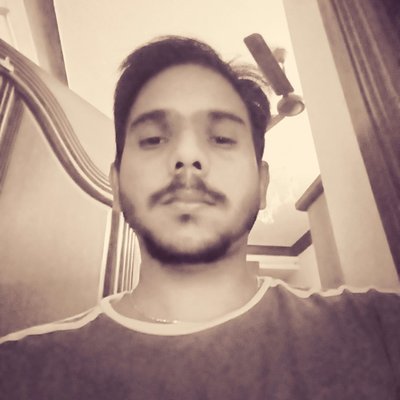 Kevin Jones, Ph.D., is a research associate and a Cyber Security Author with experience in Penetration Testing, Vulnerability Assessments, Monitoring solutions, Surveillance and Offensive technologies etc. Currently, he is a freelance writer on latest security news and other happenings. He has authored numerous articles and exploits which can be found on popular sites like hackercombat.com and others.