Cyber Attacks Stopped By An Israeli Bomb
Justice, Israel style, the final judgment of Israeli Defense Force (IDF) against cyber attackers was decisive and literally with the "bang". The highly contested Gaza strip between Israel and Palestinian Hamas has been going on for many decades, but according to the Israeli military intelligence, the later also house an elite hacker unit along with the areas it controls in the strip. An official video of the airstrike against a building that Palestinian hackers occupied was released by IDF on Twitter.
It shows the target building from a top viewing camera, and it suddenly became just a pile of rubble after the airstrike done by Israeli Defence Force. Though it is not yet know how many bodies were dead inside the building, the IDF is very confident that it housed a considerable number of elite hacker team maintained by Palestinian Jihadist.
"At the end of last week, a joint operation by the General Security Service and the IDF thwarted Hamas' attempt to use the cyber dimension to hit Israeli targets. Following the technical counterterrorism activities, IDF fighter jets attacked a building from which Hamas's cyber network operated. We thwarted an attempted Hamas cyber offensive against Israeli targets. Following our successful cyber defensive operation, we targeted a building where the Hamas cyber operatives work. HamasCyberHQ.exe has been removed," explained IDF in Twitter (through Google Translate).
IDF has not revealed details who were the leaders of the elite hacker group, and what particular cybercrime they have committed against Israel to justify the military bombing. A leader of IDF who wishes not to be named has underscored the importance of getting ahead compared to their enemies. He is happy with the Israeli forces were able to stop cyber attacks through the use of physical attacks against the structure occupied by the hacker group.
"Hamas no longer has cyber capabilities after our strike. After dealing with the cyber dimension, the Air Force dealt with it in the physical dimension," emphasized Brig. Gen. Ronen Manlis.
Aside from the hacker group, IDF's other target is Hamed Ahmed Abed Khudri, allegedly the person behind the funding behind the illegal transfer of funds from Iran to IDF's enemies in the Gaza strip. The Palestinian Islamic Jihad was linked to numerous money-laundering activities, as the structure of its organization is cellular, anyone tasked to pin down identities has a hard time due to the structure.
"Transferring Iranian money to Hamas and the PIJ [Palestinian Islamic Jihad] doesn't make you a businessman. It makes you a terrorist," added IDF.
"Immediately assessing the level of conflict in such a dynamic situation is impossible. However, military activity working along laws of armed conflict should consider principles of proportionality when using force. The scarce official announcement suggests that the potential cyberattack has been thwarted using technical means. That will make analysts wonder what was the point, and justification grounds for using kinetic force. That said, the view that people involved in cyber activity linked to a conflict need to be aware of such risks to them has been more and more crystallizing over the last years," said Dr. Lukasz Olejnik, Research Associate for Center for Technology and Global Affairs of Oxford University.
Related Resources:
Israeli Fintech Firms Targeted by Cardinal RAT Malware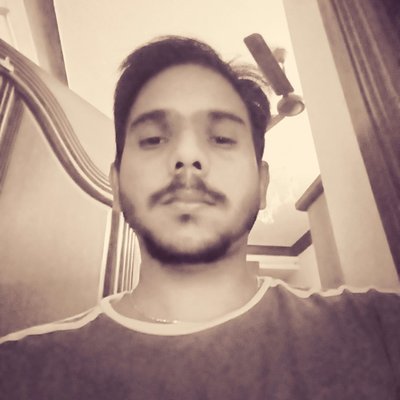 Kevin Jones, Ph.D., is a research associate and a Cyber Security Author with experience in Penetration Testing, Vulnerability Assessments, Monitoring solutions, Surveillance and Offensive technologies etc. Currently, he is a freelance writer on latest security news and other happenings. He has authored numerous articles and exploits which can be found on popular sites like hackercombat.com and others.