Can Artificial Intelligence Boost Future Email Security?
Not everyone is aware that email is one of the oldest technologies we still use today as one of the several services provided by the internet. The very first email of October 1971 only contained the top five letters QWERTY, obviously as a test sending task by Ray Tomlinson as his contribution to the development of ARPANET. The first email only traveled a distance of a meter between two computers. During the 1970's, no one person can own a computer, since it occupies space of at least half a room and they are specialized machines mainly for military purposes.
Mr. Tomlinson is also responsible for appointing the "@" symbol as a separator between the actual unique email username from the domain name comprising the email address of the person. In basic terms, email was invented as an open system. Security and access restrictions were not the foundation of its creation, but rather the ease of sharing messages between people in military and scientific fields.
In more than 40-years of its existence, the email we use today remains almost unchanged. However, the industry tried to establish a consensus of somehow secure email systems through technological innovations, something that Tomlinson never thought about implementing during the 1970's. Email providers started implementing SSL encryption during sending and receiving emails. The industry also implemented the digital signature system, which people can optionally choose to use in order to be confident of the reliability of the identification of the sender and receiver. Email clients like Mozilla Thunderbird and its proprietary competitor, Microsoft Outlook provide users a mechanism to define custom filters to block spam emails.
Research and development continue on how email can further be secured, all without changing the fundamentals of the system which will introduce irreconcilable incompatibilities. Artificial Intelligence or AI is now being introduced to further the development of more private and secure email. One of the vendors that are pushing for this needed change is Sophos.
SophosLabs, its R&D arm announced the release of Sophos Email Advance, a threat prediction, and correction system, plus the added benefit of automated anti-phishing/anti-spam support. Sophos Email Advance is a service that provides email protection from spam, phishing and zero-day exploits through the use of a self-evolving AI algorithm that SophosLabs developed.
With Sophos Email Advance rolled-out in an enterprise installation, the incidence of zero day-based malware infection will significantly be minimized. The AI technology embedded in Sophos Email Advance naturally learns about the threats and phishing attempts happening in the wild, as it uses self-learning neural network. Partnered with a strict sandboxing algorithm to isolate any possible security issue, it keeps the end-user's mailbox safe.
Email is still a common vector, especially by harmful ransomware. SophosLabs study shows that about 50% of firms last year were infected by a ransomware, but refused to publicly disclose it due to fear of negative publicity. Sophos' sandboxing technology automatically quarantines questionable emails with possible malicious attachment or links. Time-of-click system is also bundled with the system, in order to prevent users from opening malicious links in email messages.
SophosLabs recognizes that organizations use various vendor-locked email systems, hence they made Sophos Email Advance supports competing email infrastructure products. The service supports online versions of Exchange and Outlook, localized Outlook/Exchange server system from versions starting from 2003 and Google GSuite (Gmail & GDocs). Sophos also allows system administrators to implement the service in a custom configuration, with just a simple modification of MX Record in the email system's configuration.
SophosLabs also made innovative behaviors for Sophos Email Advance to combat the ever-growing category of ransomware. Ransomware-as-a-service is a new way for cybercriminals to tap the market for new ways to earn a profit, by simplifying the creation of new ransomware. Sunil Sharma, Sophos' Sales Managing Director emphasized: "Ransomware-As-A-Service (RaaS) and packaged malware kits have made it easier for cybercriminals to customize and deliver more complex, targeted attacks through email. It is expected that business and consumer emails will reach 319.6 billion per day by the end of 2021. As malware attacks from emails become more effective, it is important for organizations to put in place a robust IT security infrastructure to protect against threats. According to the Phishing Temperature Check report conducted by Sophos along with Freeform Dynamics in association with The A Register, 41% of IT pros report daily phishing attacks and 66% of malware was installed via malicious email attachments, which is a testimony to the urgent need of email security in organizations. As a result, creating a culture of security and data protection awareness has risen in priority with the greater risk of email born ransomware and the introduction of new legislation such as GDPR."
To further keep Sophos Email Advance as bug-free as possible, SophosLabs invite 3rd party external testers and curious customers to access an early access program. Through the program, testers can use the unreleased new version of Sophos Email Advance months before it is publicly released. Enedel Rivera, Lanspeed Service Desk Supervisor, which handles customer queries about Sophos Email Advance said: "We have seen first-hand that Sophos Email Advanced can stop malware that could previously penetrate systems easily. Through the beta program, we found Sophos Email Advanced is highly effective in reducing the amount of spam that could reach end users and this solution is effortlessly managed within Sophos Central."
Another Sophos partner, Chess ICT through its Technical Director Gavin Wood concluded: "We work hard to stay current on the latest security technology, especially with the ever-evolving threat landscape. As a Sophos partner, we are continually impressed by the product roadmap and consistent solution improvements. Sophos Email Advanced is highly effective in stopping even the most advanced malware and reducing the amount of spam reaching end users. We look forward to offering Sophos Email Advanced to our clients, where email protection can be seamlessly managed within Sophos Central."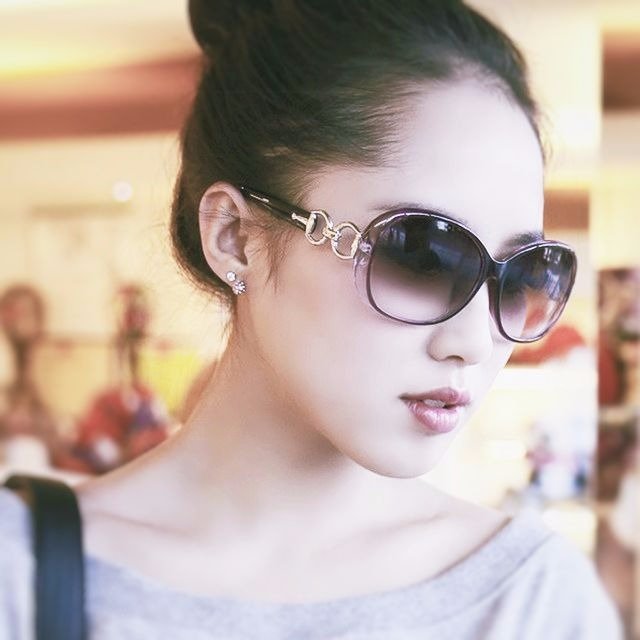 Julia Sowells has been a technology and security professional. For a decade of experience in technology, she has worked on dozens of large-scale enterprise security projects, and even writing technical articles and has worked as a technical editor for Rural Press Magazine. She now lives and works in New York, where she maintains her own consulting firm with her role as security consultant while continuing to write for Hacker Combat in her limited spare time.