48 Percent of Utility CEOs Feel Cyberattacks are Imminent
Nearly half of all utility CEOs are concerned that cyberattacks are imminent, as per a recent survey report.
According to the KPMG 2018 Global Power & Utilities CEO Outlook survey, 48 percent of CEOs share such a concern about the probability of cyberattacks and not all of them are prepared to manage such attacks either. (KPMG, with a worldwide presence, is a network of independent firms offering audit, tax and advisory services).
A KPMG press release dated 14 November 2018 reads, "Amid an environment where cyber security is under intense scrutiny, power and utilities executives are feeling the pressure. Forty-eight percent of CEOs showed concern that becoming the victim of a cyber-attack is a matter of "when" and not "if" and not all CEOs are well-prepared to manage such an event, according to KPMG's 2018 Global CEO Study."
As per the survey report, 58 percent of CEOs think that they can identify new threats while 68 percent feel that they are prepared in their ability to manage external stakeholders in the event of a cyberattack. 63 percent of CEOs interviewed for the survey feel confident that they can contain the impact of a cyberattack on strategic operations.
The press release quotes Regina Mayor, Global Sector Head, Energy and Natural Resources, KPMG as saying, "Technology-driven opportunities in the P&U sector have also opened the door for significant risks and cyber threats which feature highly on CEOs and Board agendas. The levels of cyber defense and preparedness vary across the sector, but it is critical that organizations take the necessary steps to protect their systems or they risk becoming a target for potentially crippling attacks."
59 percent of CEOs today feel that cybersecurity specialists have the most important role to play among the new workforce capabilities that would support their organization's future growth. 57 percent CEOs say that data scientists play the second most important role and 54 percent say that digital transformation managers play the third most important role among such new workforce capabilities.
CEOs in the Power and Utilities sector understand the importance of protecting customer data and the need to satisfy customer expectations. Almost two-thirds of the CEOs feel that protecting customer data plays a critical role in increasing their customer base.
The KPMG press release explains, "Nearly two-thirds of all CEOs in the survey said that protecting customer data is critical to enabling growth in their future customer base. One-third of CEOs feel their organizations' performance in meeting customer expectations for a personalized experience is sub-par, and 78 percent feel they are just meeting, or below, customer expectations."
In today's scenario, amidst the ever-increasing purchasing power and customer demands of the millennial generation, the biggest challenges that companies face in meeting the generation's needs, according to the CEOs, are- responding to the generation's expectations regarding on-demand service, engaging the millennial generation in new ways using digital channels and appointing senior leaders who are capable of relating to this generation in a better manner.
The survey points out that 89 percent of companies today are confident about growth prospects even amid the transformations that the P&U industry is going through and 94 percent companies expect increased headcount in the next three years. The top strategies that are required for achieving organizational growth objectives in the span of three years are also discussed.
The press release explains, "Top strategies for achieving organizational growth objectives over the three-year period include strategic alliances with third parties and organic growth. Additionally, CEOs intend to undertake a number of actions to help pursue these objectives that include: increased focus on development of innovative technologies; increased investment in disruption detection and innovation processes; making products and services available via an online platform provider; and setting up accelerator or incubator programs for start-up firms."
Regina Mayor says, "CEOs are excited about leveraging existing infrastructure and deploying new technologies that will benefit consumers. We're starting to see more collaboration outside of individual organizations to enable new ventures, especially in digital arenas like blockchain, Internet-of-Things and platform solutions."
The survey report also discusses the different threats to organizational growth in today's environment; these include emerging technology, climate change and cybersecurity risk.
"While technological disruption and innovation is imperative in today's environment, emerging technology is a top threat to organizational growth, followed by climate change and cyber-security risk. In fact, while 92 percent see technology as an opportunity versus a threat, one-third feel their organization is struggling to keep pace with the rate of tech innovation in the sector", says the KPMG press release.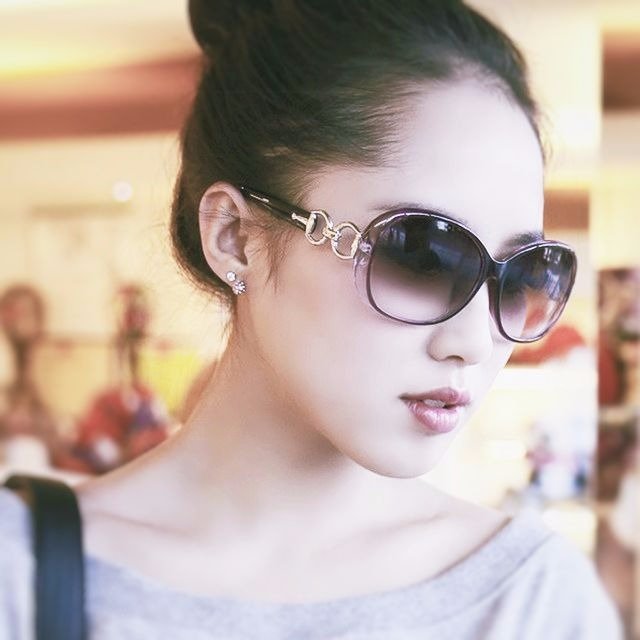 Julia Sowells has been a technology and security professional. For a decade of experience in technology, she has worked on dozens of large-scale enterprise security projects, and even writing technical articles and has worked as a technical editor for Rural Press Magazine. She now lives and works in New York, where she maintains her own consulting firm with her role as security consultant while continuing to write for Hacker Combat in her limited spare time.