11 Signs That We May Be Nearing Another Global Financial Crisis
There have not been so many signs of problems for the global economy in a long time. Analysts sound the alarm about junk bonds; smart money is coming out of stocks at an astonishing rate, mortgage rates are skyrocketing and Europe is already facing a total financial meltdown. Of course, the expectations of another great global economic crisis are at their lowest point among the population, but the reality is that we may be closer to trouble since the last crisis, in 2008. Since the last financial crisis, our problems of long-term debt has continued growing, and there are already many who believe that the next crisis will be much worse than we had ten years ago.
Below are some visible trends that may indicate that the next big global economic crisis could be just around the corner:
According to the Federal Deposit Insurance Corporation, a closely watched category known as "problem bank assets" was triplicated with creces during the first quarter of 2018. Meaning some known large-asset banks are really in a huge risk, in a financial bubble that can burst anytime.

Debt defaults in the retail industry reached a historical maximum in 2018.

The german banking giant Deutsche bank has announced that it will cut other 7,000 workplaces, since it "seeks to turn the page into years of losses". Actually, it is surprising that he has survived so long. if Deutsche bank fails, it will essentially be a financial crisis not only for the bank but for all its stakeholders.

Smart money is coming out of stocks at a pace that we have not seen since before the 2008 financial crisis.

Mortgage interest rates just reached a maximum of 7 years, and have been rising at the fastest rate in almost 50 years. This is going to be absolutely paralyzing for the real estate and housing industries.

The ninth largest economy in the world, italy, is in the midst of a new financial crisis. In fact, this seems to be the worst so far, and there are fears that it may spread to other areas of the eurozone.

The two largest economies in the world (U.S. and China) are continuing the trade war, albeit exploratory talks are being held to de-escalate the situation.

Moody's is warning that a "particularly large wave" of undesirable bonds is coming, Junk bonds are often an early warning indicator for a large financial crisis.

The yields of the Italian bonds at 2 years are the highest since the crisis of 2014.

The treasury bonds of the United States are having the worst start since a year ago since the great depression.

Cybersecurity issues and the global cyber warfare are still happening, and there is no indication of lessening cyber attacks between nations. Russia, Iran, and China are often accused by western powerful nations of interfering with their internal domestic events, such as election. These types of press release have a goal to taint the names of the three nations for the rest of the world to see, while the accusers themselves have the capability and continuing the cyber warfare. It is an observation by independent observers that the Internet has provided a new realm for warfare between nations and corporations operating inside them, very much different from the warfare waged in World War 1 and 2. It happens every day and every night, while most citizens of the world continue living their life dealing with everyday challenges.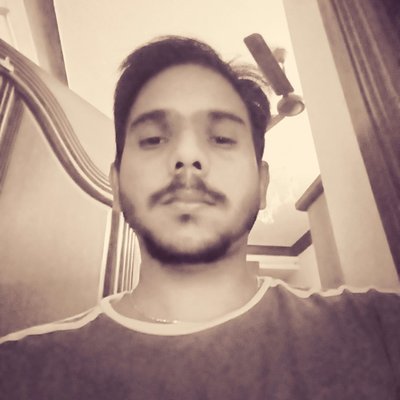 Kevin Jones, Ph.D., is a research associate and a Cyber Security Author with experience in Penetration Testing, Vulnerability Assessments, Monitoring solutions, Surveillance and Offensive technologies etc. Currently, he is a freelance writer on latest security news and other happenings. He has authored numerous articles and exploits which can be found on popular sites like hackercombat.com and others.