Former Israeli PM Changes the Meaning of Cyber Espionage
From geopolitics to cyber defense and security, that is how the founders of Toka Cyber Labs transformed themselves to meet a new goal. Headed by the former Prime Minister of Israel, Ehud Barak and retired Brig. Gen Yaron Rosen of Israeli Cyber Defense Force, Toka is a new anti-cyber threat company focused on transforming the cyberdefense of government agencies as the need arise. Ex-PM Barak has announced that the company will soon be felt by the industry as a leading cyber defense firm, as it received $12.5 million funding from angel investors.
Toka will venture as a cyber defense contractor to any government anywhere in the world that needs Toka's specialty dealing against blackhat hackers and other cyber threats. Gen. Rosen, who will serve as Toka's President is elated with the funding and said: "Transforming one's cybersecurity posture takes more than buying one piece of software. It takes the right technologies, plus having the right people, processes, systems, and strategies in place. Our Cyber Designer Team will help nations develop the strategic capabilities, an operational approach, and an ecosystem of software products tailored for them. And if there isn't a product on the market that meets our client's needs, we will build it with our R&D team — Toka Cyber Labs." In addition, according to Rosen, Toka's objective is styled under the motto: "cyber designer services for a holistic approach to digital security."
The firm's bread & butter is the development of custom cyber espionage tools and software penetrating utilities, which government agencies can use to maintain cybersecurity within their borders. Toka believes that cyber espionage using IoT devices is a lucrative advantage a government agency should take care of and maintain for years to come against its perceived enemies. IoT device deployment is estimated to grow beyond 35 billion units in 2018 according to Forbes magazine.
Yair Snir, managing director of Dell Technologies Capital, one of the angel investors of Toka expressed his confidence in the new company and said: "The proliferation of connected devices and the rise of IoT have transformed the digital and security landscape, creating new threats, as well as opportunities for those entrusted with keeping their people safe. Governmental, law enforcement, and security agencies are in the process of adapting to this new cyber era, creating a huge market need. The team at Toka has unparalleled experience at the highest levels of cybersecurity, and with their technical and strategic know-how, combined with this investment, they can fill this need and build a great business."
For his part, Ran Achituv, managing partner of Entree Capital, another angel investor expressed support for Toka: "Today, too many countries still do not have the cyber capabilities they need to protect themselves and their citizens, and it's become an imminent global problem that's spurring demand. Toka is filling this gap, and in doing so, has the potential to make the whole world much safer."
In a short briefing with reporters, Toka Cyber Labs discounted the need to disclose the actual vulnerabilities they discover in the software and hardware to the vendors. Toka wants to redefine the anti-cyber threat market under the banner of "lawful intercept", which may subject the new organization to the criticisms of global human rights advocates. Its early critic, the University of Toronto Citizen Lab, represented by John Scott-Railton said: "If I were an investor, I would look carefully at the kinds of risk that these companies are running. We have yet to see a company that can effectively control how their tools are used, and every company that we have looked at turns out to have a bunch of abuse cases. The rush to show returns can easily push companies to loosen their scruples, with predictable results. When you look at any company selling intrusion tech to a growing global client list, you will encounter abusive misuse. So, is it a conflict of interest when one of their investments is busy trying to identify vulnerabilities in order to protect their customers and another is busy trying to weaponize the same vulnerabilities?"
As a response to Scott-Railton's criticism, Rosen stressed: "Let me be very clear—we're not doing offensive stuff. Is there something in the middle? Yes, there is. It's intelligence. It's the binoculars of all the government agencies. We're in the defense and intelligence area. If you want to defend you need intelligence."
Other than Former PM Barak and Ex-Gen. Rosen, the rest of the co-founders are: Alon Kantor, former vice president of business development for Check Point; Kfir Waldman, former CEO of cyber and mobile companies Kayhut and Go Arc; and Ehud Barak, former Israeli Prime Minister and Minister of Defense.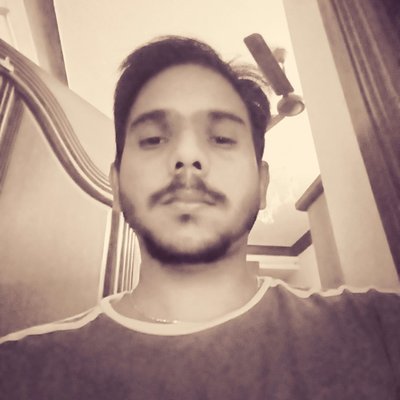 Kevin Jones, Ph.D., is a research associate and a Cyber Security Author with experience in Penetration Testing, Vulnerability Assessments, Monitoring solutions, Surveillance and Offensive technologies etc. Currently, he is a freelance writer on latest security news and other happenings. He has authored numerous articles and exploits which can be found on popular sites like hackercombat.com and others.