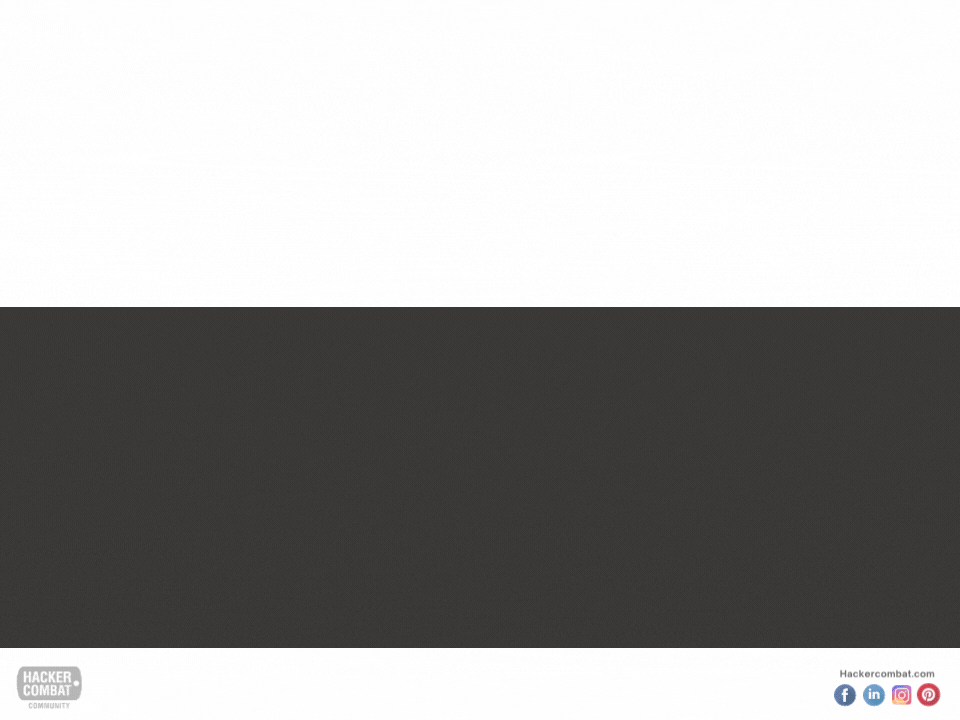 Join Our OpenEDR (Open Source Endpoint Detection and Response)
Hacker Combat is proud to offer EDR (Endpoint Detection and Response) products as open source because we feel strongly that as cyber-threats increase, every company should have access to this capability regardless of their budget or ability to purchase it!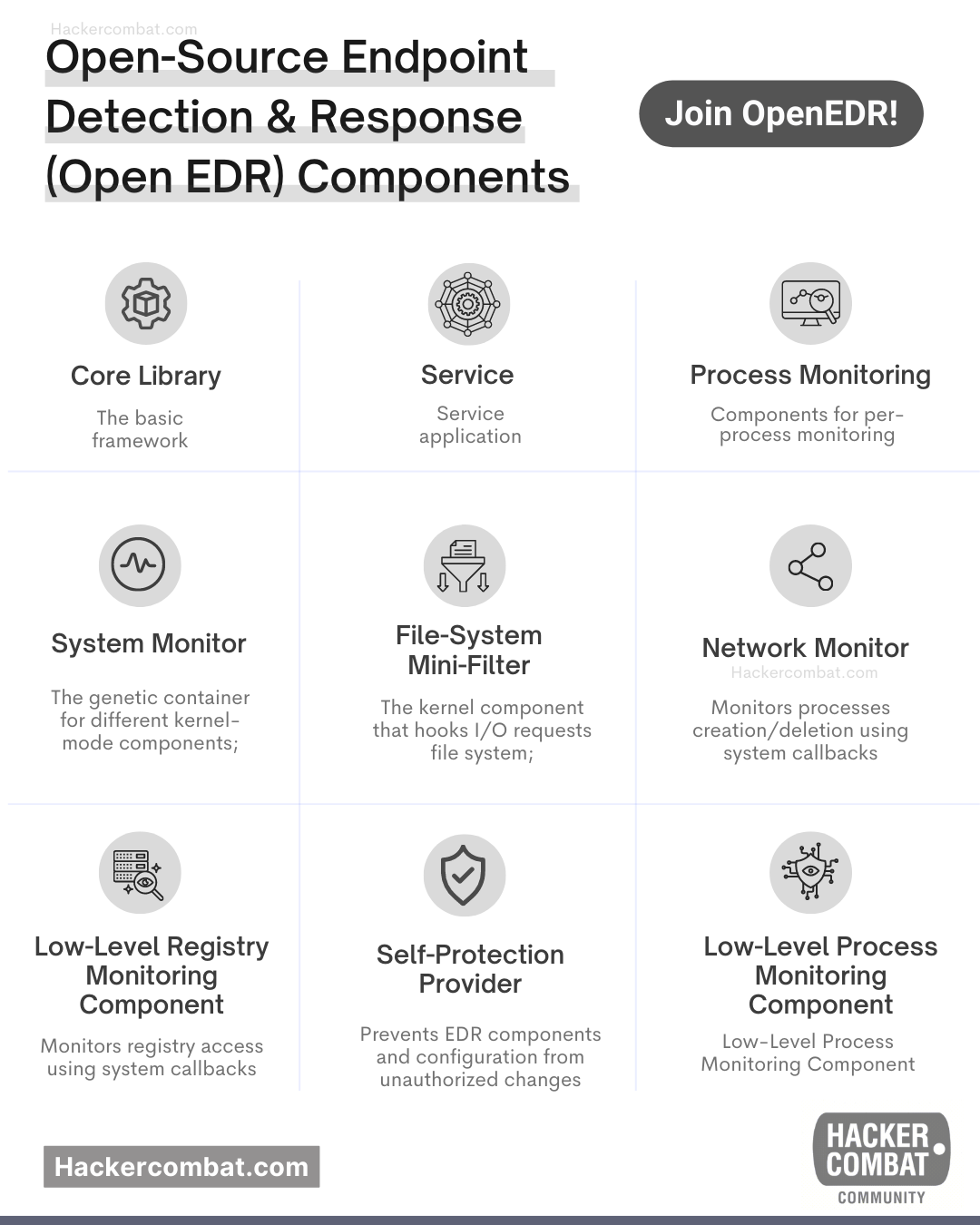 We believe in creating an open-source cybersecurity platform where products and services can be provisioned and managed together. EDR is our starting point. OpenEDR is a full-blown EDR capability. It is one of the most sophisticated, effective EDR codebases globally, and with the community's help, it will become even better.
Fill out this Form Below To Join OpenEDR
Enhance Your Endpoint Protection Platform (EPP) To Prevent Ransomware, Data Breaches, & Malware:
OpenEDR allows you to analyze what's happening across your entire environment at the base-security-event level. This granularity enables accurate root-causes analysis needed for faster and more effective remediation.
Proven to be the best way to convey this type of information, process hierarchy tracking provides more than just data, they offer actionable knowledge. It collects all the details on endpoints, hashes, and base and advanced events. You get detailed file and device trajectory information and can navigate single events to uncover a larger issue that may be compromising your system.
OpenEDR's security architecture simplifies breach detection, protection, and visibility by working for all threat vectors without requiring other agents or solutions. The agent records all telemetry information locally and then will send the data to locally hosted or cloud-hosted ElasticSearch deployments.
Real-time visibility and continuous analysis are the vital elements of the entire endpoint security concept. OpenEDR enables you to analyze what's happening across your environment at base event-level granularity. This allows accurate root cause analysis leading to better remediation of your compromises. Integrated Security Architecture of OpenEDR delivers Full Attack Vector Visibility, including MITRE Framework.